Our History
The Whitford Family Business started in Five Dock in Sydney in 1922, by first generation Frances (1) and George (1) in a small grocery shop attached to their residence. This was the start that they had dreamed about, to have their sons George (2) and Jim to be able to work with them in the Shop after School and then continue in the Business.
After just a few years in 1926 and much enthusiasm, personal service and hard work, serving their local Community they built a large Corner Store with a Butcher shop and residences attached. In these early days groceries, fruit and vegetables and a range of haberdashery, as well as a milk bar and lolly counter which attracted the children on their way home from School. George (2) and Jimmy and their wives, Daphne (nee Cromie) and Silvia (nee Lindsell) worked in the Store with other family, cousins , aunts & uncles ( approx 14 family members working together).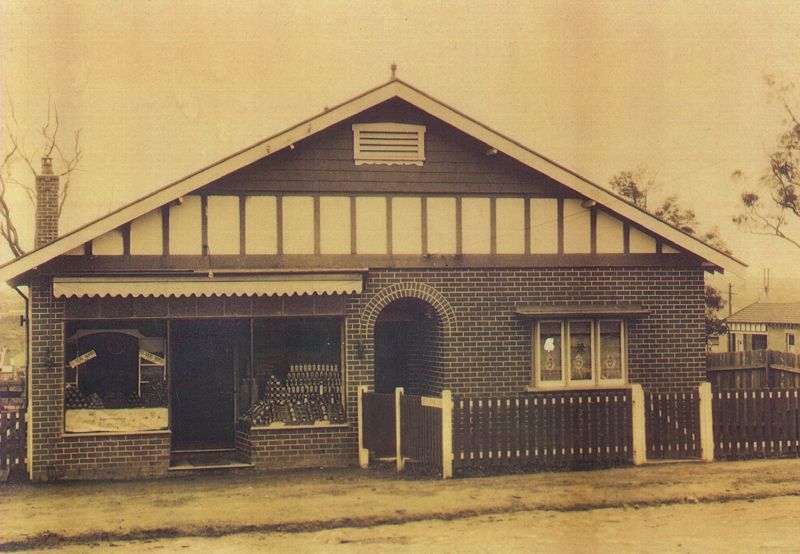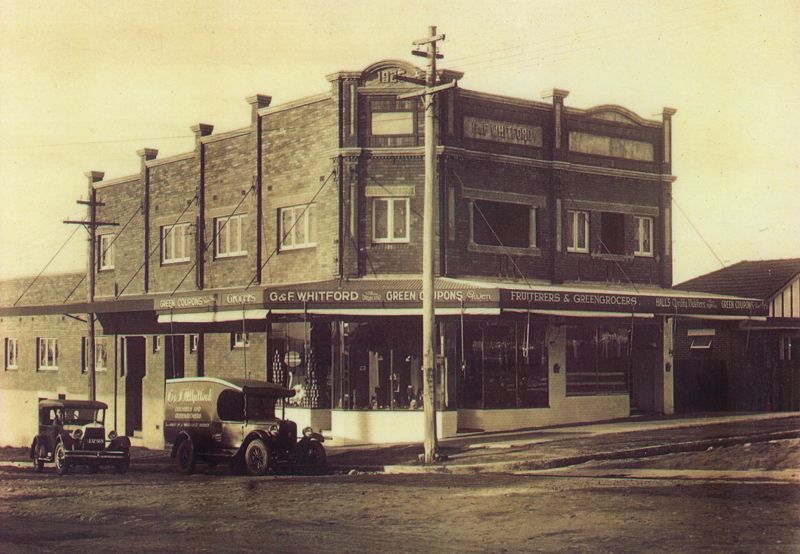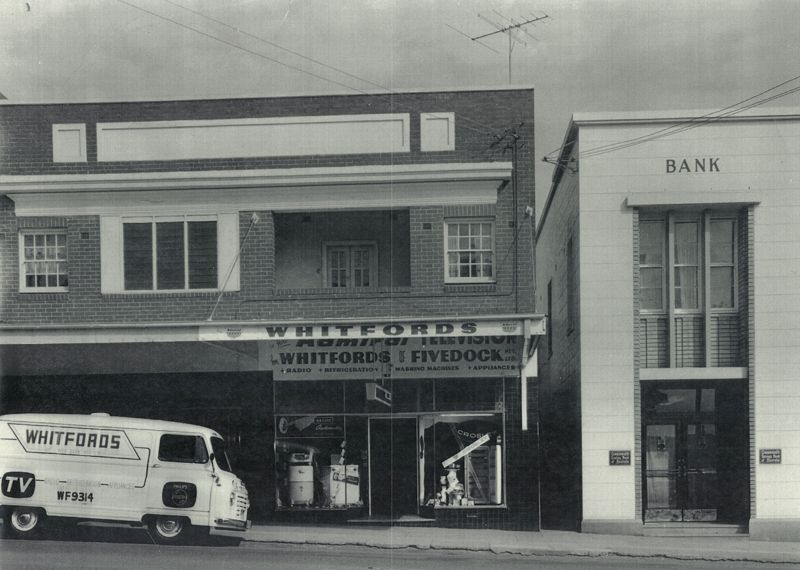 Sadness did come to the Whitford family, when Jim was killed in an Air Crash with the RAAF in 1939 at Pt. Cook, VIC.
George Whitford (2), in the early 1940's branched into Sales of Speedwell Cycles and BSA and Harley Davidson Motorcycles. This was a successful enterprise and also established the hire of bicycles and had over 100 bikes on hire; all this was carried out at the rear of the corner store.
The arrival of the third generation into the Business in the 1950's of George (3) John and sister Frances assisted the expansion of another enterprise, a Real Estate Business of George A Whitford & Sons was established in Five Dock.
The Real Estate business in those days was so different to today, there was little or no bank finance and the arrival of migrants keen to establish their homes in the Five Dock area. George Whitford (2) and family were able to provide a lifeline by organizing their finance via insurance companies and private second mortgages etc…the rest is now history.
With the Real Estate Business selling the homes it was apparent that there was a need in the local area to provide a Home Appliance Store, and in 1955 Whitfords Home Appliances was established at 167 Great North Rd, Five Dock (next door to the Commonwealth Bank) as a family enterprise with third generation family George (2) and Silvia and their children, Frances, George (3) and John selling refridgerators, washing machines and stoves also jugs, kettles, irons and toasters. With the advent of television in 1956 Whitfords Home Appliances was well established to meet the growing needs of the Community.
During this busy period all three children married and started their own families, with eight children between them providing a fourth generation of the Whitford family. All descendents to date of the original George (1) and Frances(1) have worked at Five Dock and assisted in the family business.
In the 70's, 80's and 90's, other branch Stores at Wentworthville, Burwood and Birkenhead Pt, as well as a large Warehouse & Commercial sales outlet at Concord, all enabled the Whitford Home Appliance brand to become a well known & trusted place to shop.
As time passed John and his wife Janet (nee Wortley) and their three children, Andrew, Belinda and Peter have developed Whitfords Home Appliances to be a truly great family business which is respected for personal service, experienced and dedicated staff and customer satisfaction at all times.
Today I am proud to say that third, fourth and fifth generation family members are all involved in the business, including Michael Tevardy who as a cousin has been with the business all his working life.
We are one of Sydney's few Independent and family owned Electrical Home Appliance Store and Warehouse Complex all under the one roof, now also selling on the world wide web, delivering Australia wide.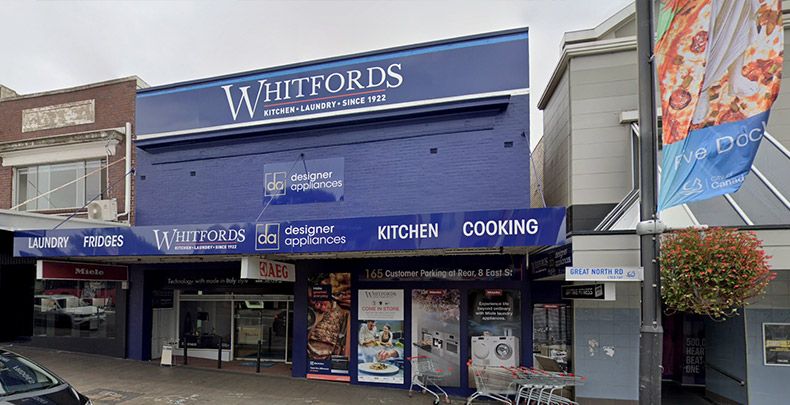 We have always cared about our customers and their families.
We have always sold quality brands and guaranteed service and satisfaction.
We have always been more than competitive on price, meeting and beating other discount prices.
We have always given honest and friendly advice.
We have always had an in house loyalty programs.
We have always arranged professional delivery and installation of appliances.
We have always guaranteed a wonderful shopping experience.
We say "thankyou" to all our valued customers and seek the support of every new customer Australia wide and we guarantee that "Shop with us and you will feel the difference….."

;