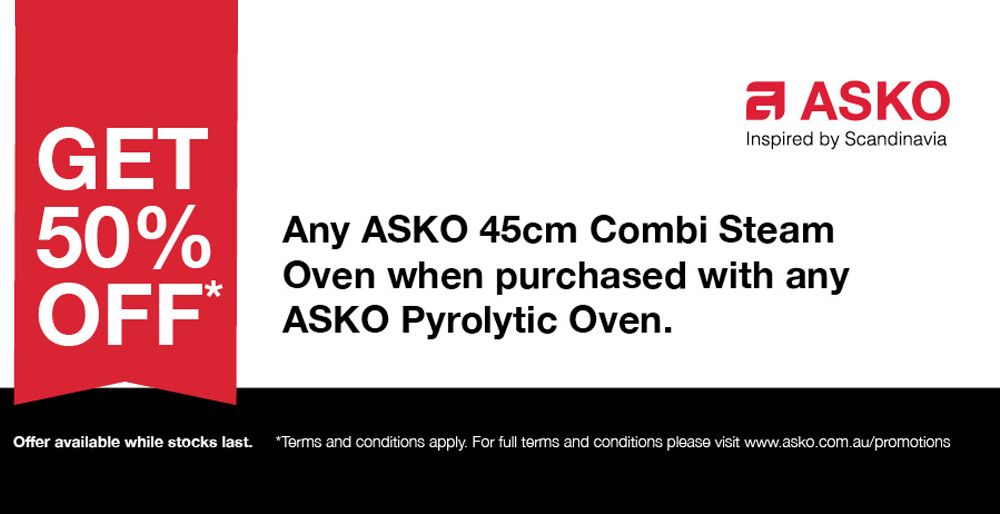 50% Off Combi Steam Oven with Pyrolytic Oven
Purchase an eligible ASKO Pyrolytic Oven during the promotional period and receive 50% off any ASKO 45cm Combi Oven at point of purchase.
Start date: 1st October 2020
End date: while stocks last
Click here to view full terms and conditions.
Eligible Models
ASKO OCS8464A, OCS8464S, OCS8487A, OCS8487B, OCS8487S,
OCS8464B, OCS8478G, OP8687S, OP8687A, OP8637S, OP8637A, OP8664A, OP8664B, OP8664S,
OP8687B, OP8678G designed for domestic/personal use.